News
BREAKING NEWS Caribjam Last Lap Lime Ticket Package
Added on 17th July 2017
Get on board with this package price deal! Buy your Caribjam and Last Lime Lime ticket at the same time for $50.00, a discount of $5.00 from the LLL regular ticket price of $15.00. The LLL ticket discount price only applies if bought in conjunction with a Caribjam ticket.
This offer only available from the St Stanislaus College Alumni Association Toronto.
Call your supplier ...Get yours today and avoid disappointment!
New York's Finest Angels Caribbean Band will open their Canada Tour on Friday, August 4 at the Saints Alumni Toronto Annual CaribJam Dance at the Pickering Recreation Centre.
This will be another sold out event and you are encouraged to book your tickets early with your usual supplier.
Saints Alumni Toronto is proud to continue its tradition of providing high calibre entertainment and enjoyment at their fund raising events for their alma mater celebrating in 2017 - 151 years of Excellence in Education in Guyana.
It is not too early to plan which Caribana events to attend but Saints CaribJam Dance starts it all off and ends with Last Lap Lime on the holiday Monday. BTW, Last Lap Lime tickets will be available at the CaribJam Dance and you may be in for a bargain! Did I say that the Angels will also be the featured band at Last Lap Lime? Come on out and enjoy the Power of Live Caribbean Music at both events.
Looking forward to your group tickets reservation. Check out the flyer for all details.

Happy Toronto Summer!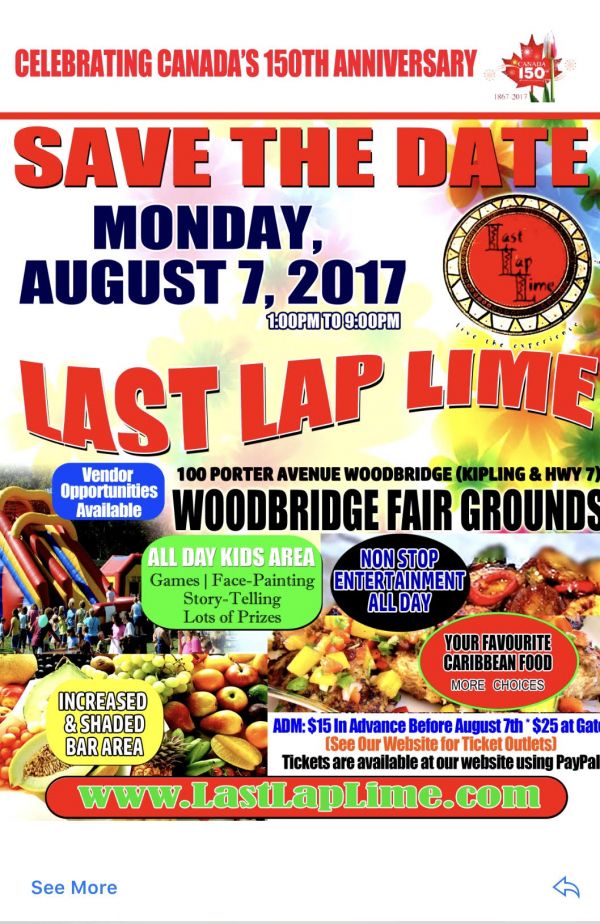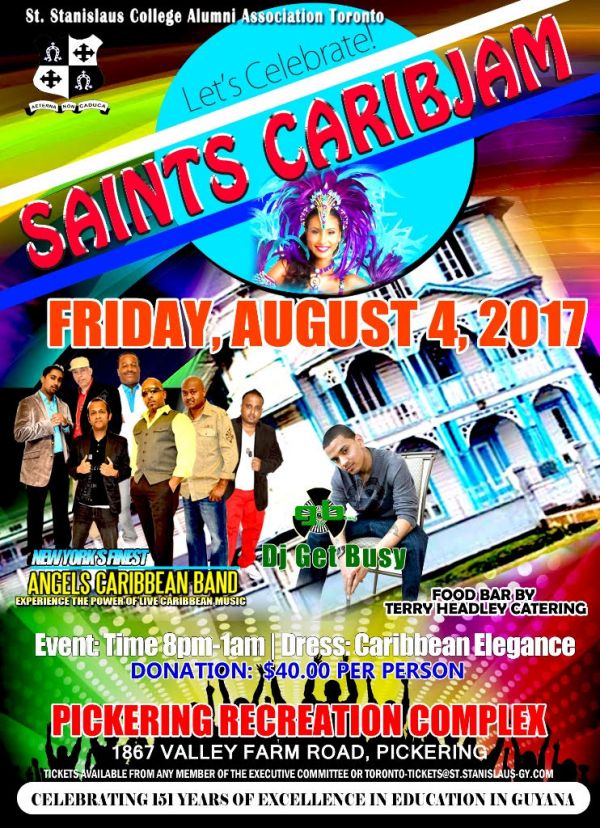 Gallery